Edison K-8 School Brighton, MA Boston Public Schools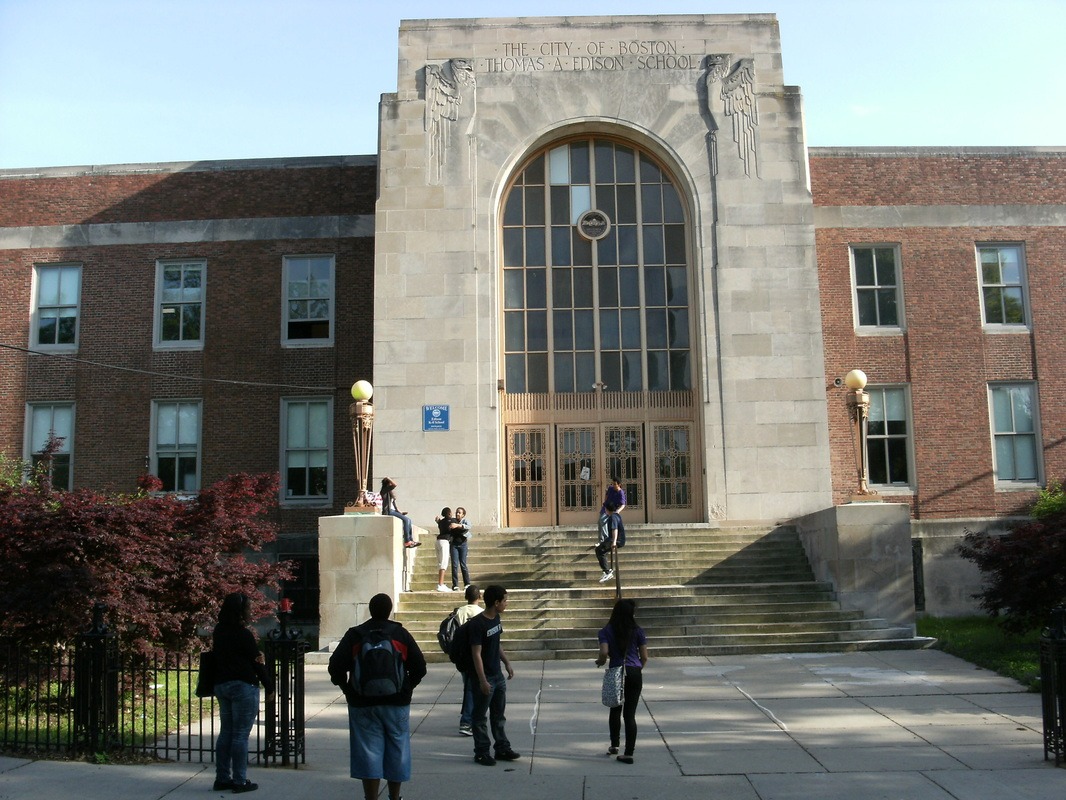 Overview
At the Edison K-8 School I had the pleasure of working in a general music classroom doing K-4 elementary music. This meant being involved in things like playing of various instruments, including piano, marimba, ukulele, and recorder, as well as singing songs, exploring dance and movement and learning about what music looks like in different cultural contexts. The environment was certainly one filled with joy and focused on how to differentiate music learning for all students so each child can find success in what they were engaging with. I also had the opportunity to substitute for my teacher many times and got a look into what being the sole music teacher in the room looked like.

Our Classroom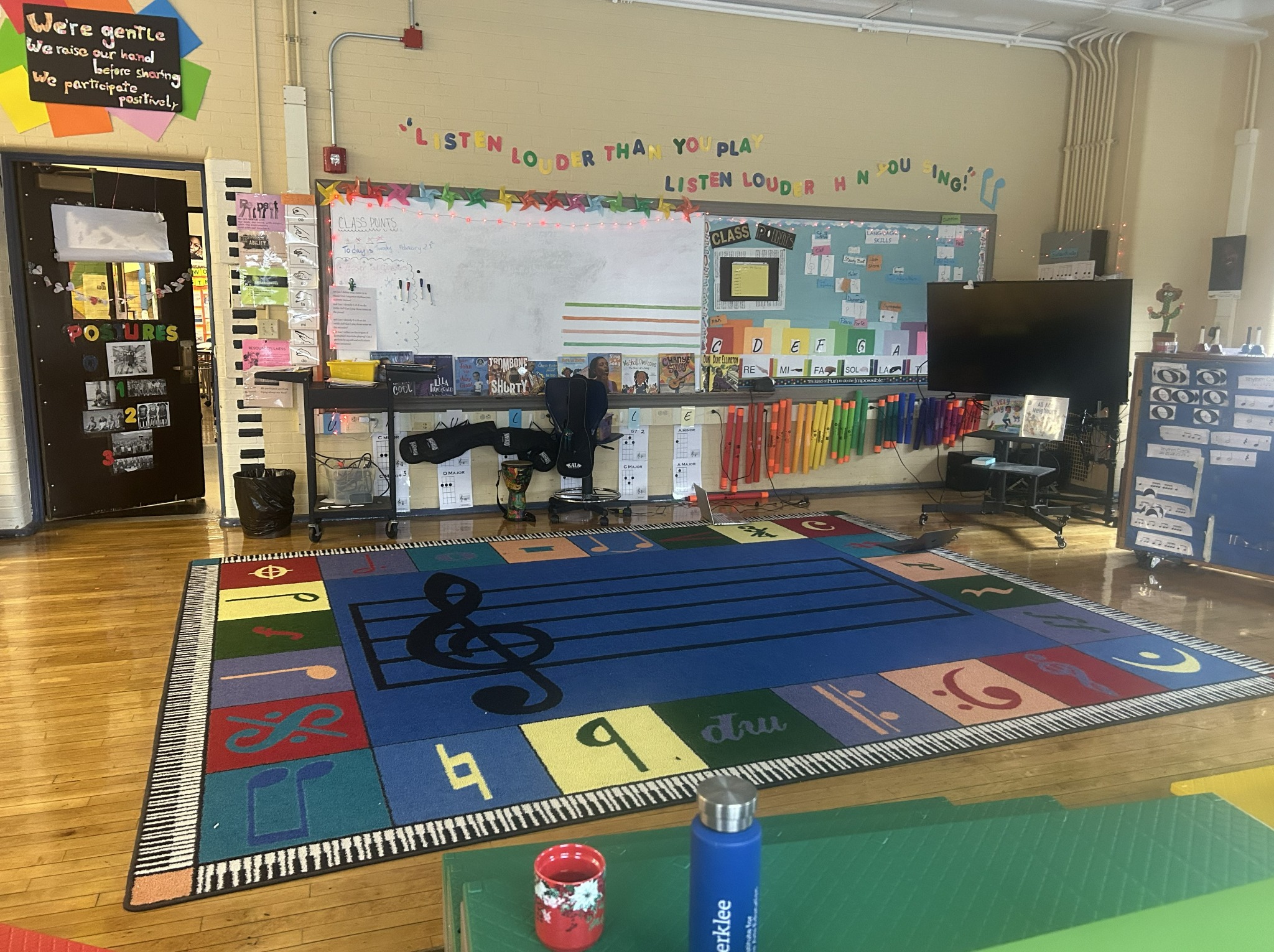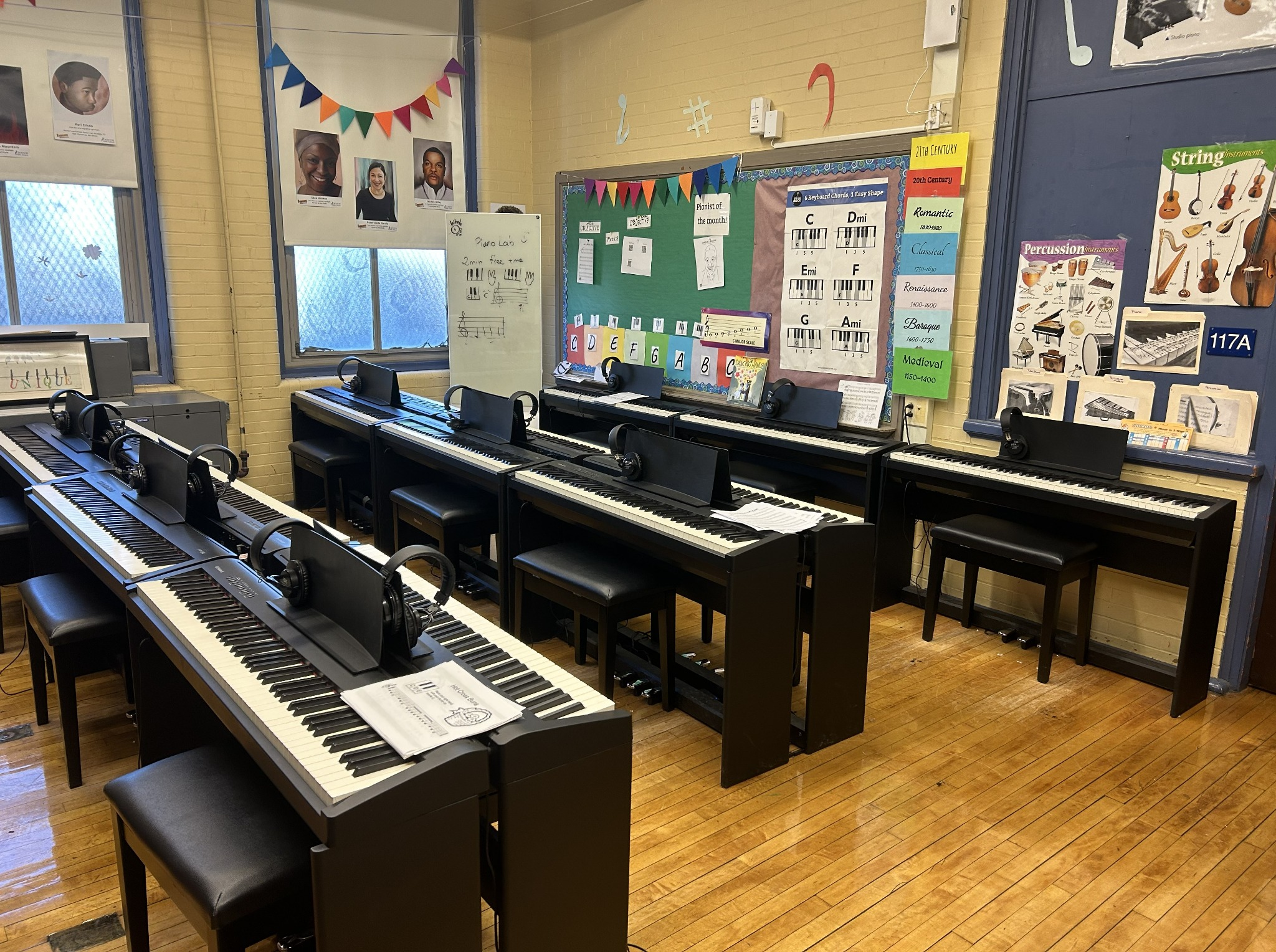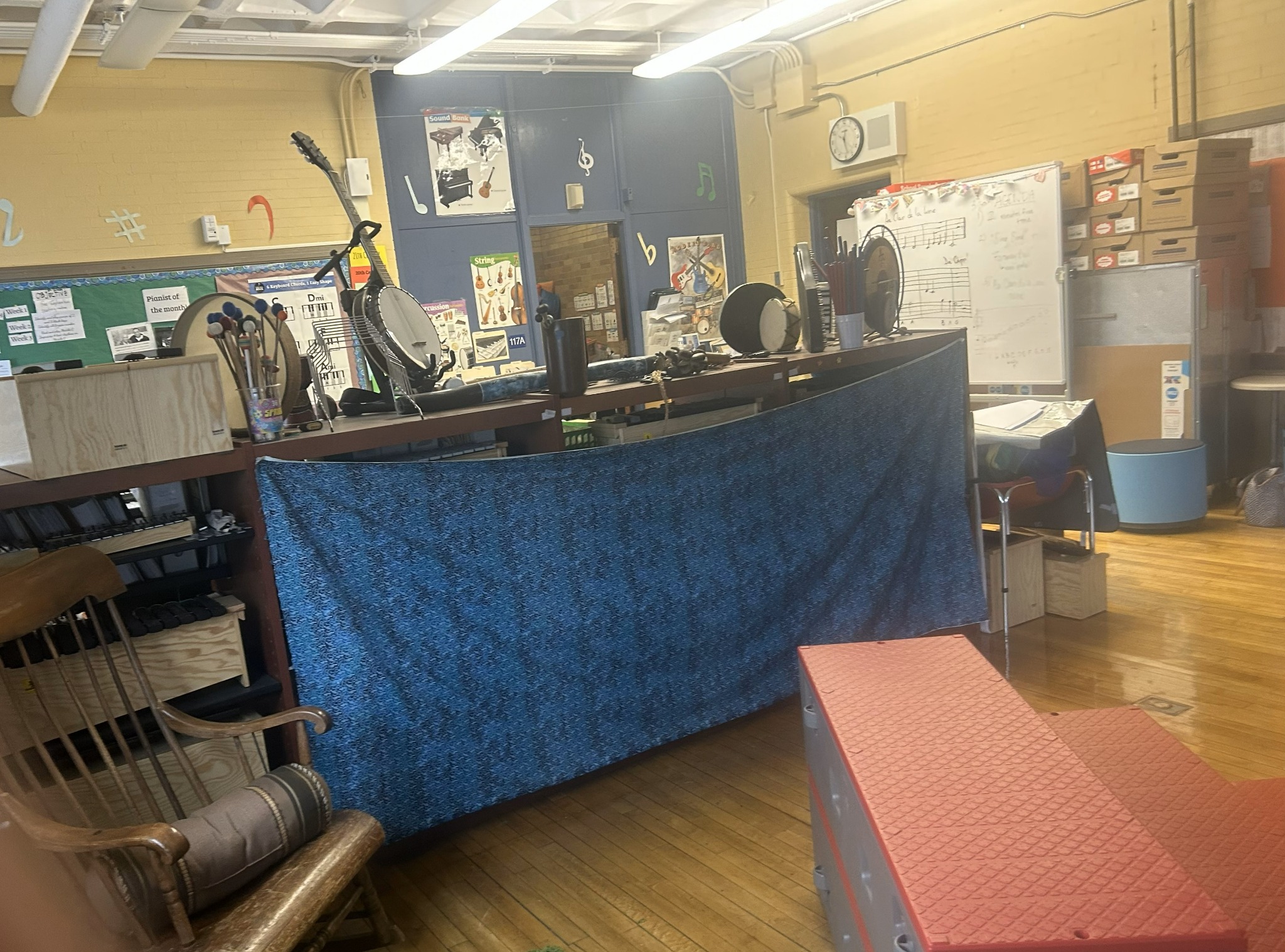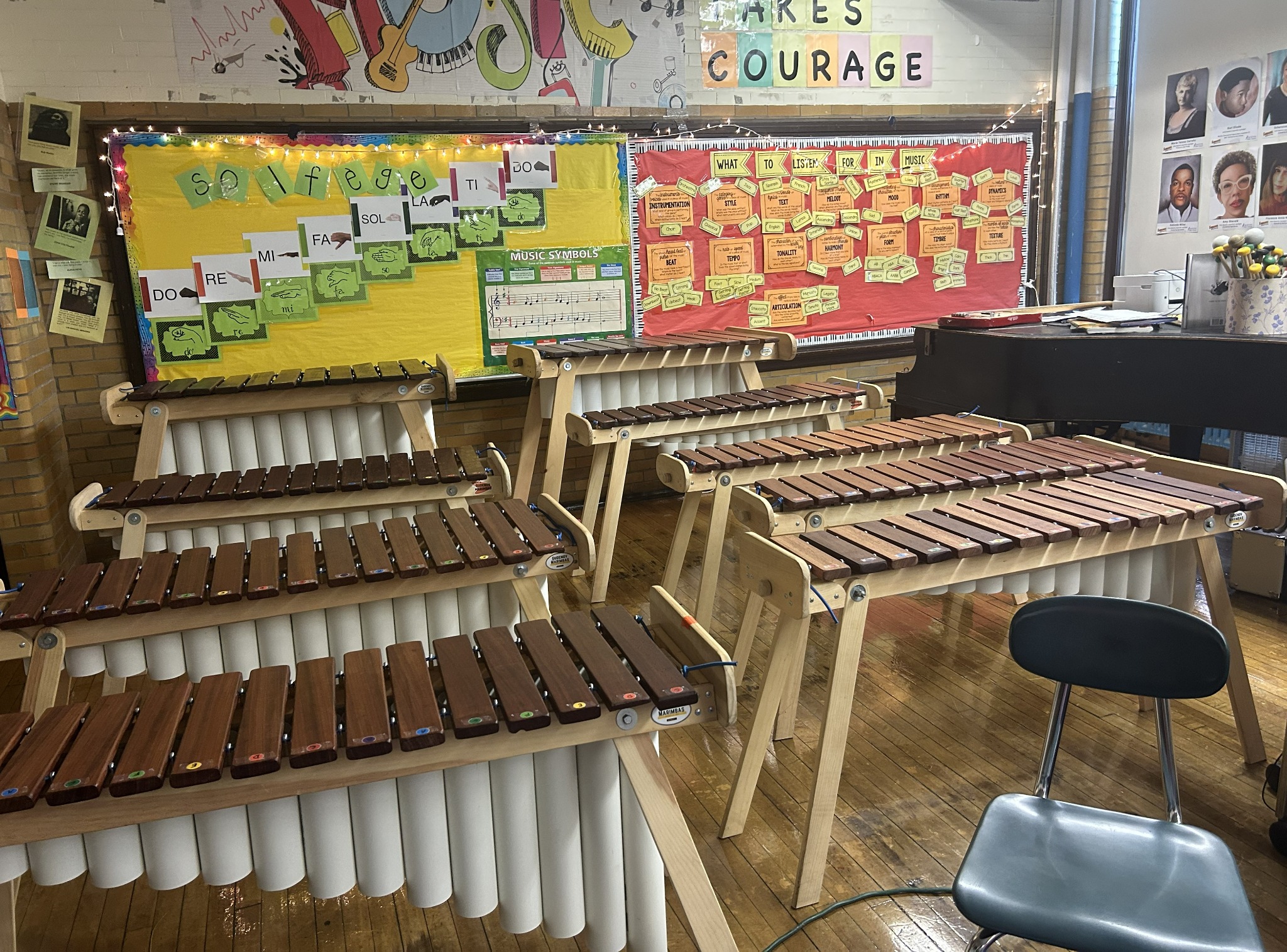 Student Interaction!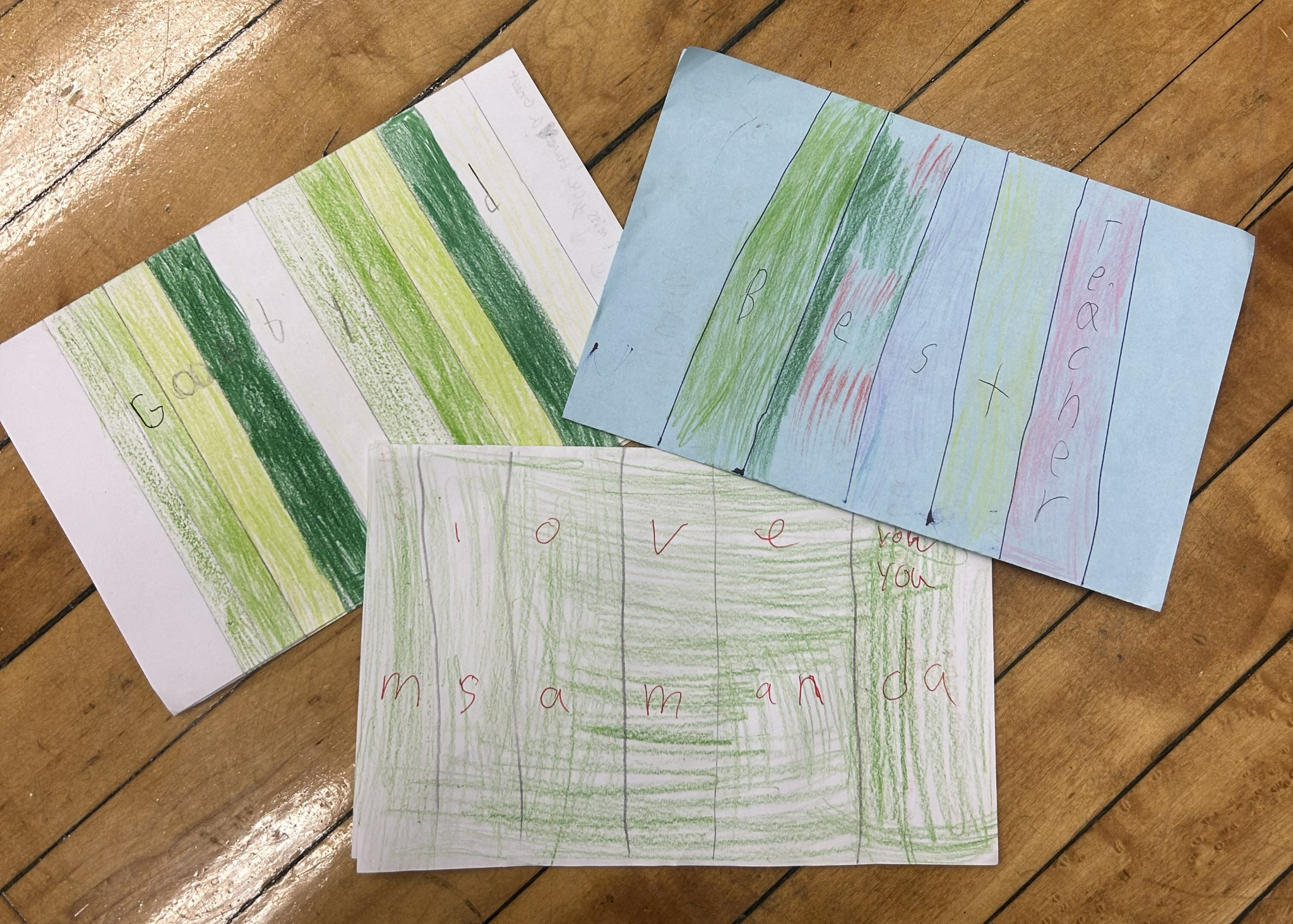 Some thank you cards I received from students when I was leaving!!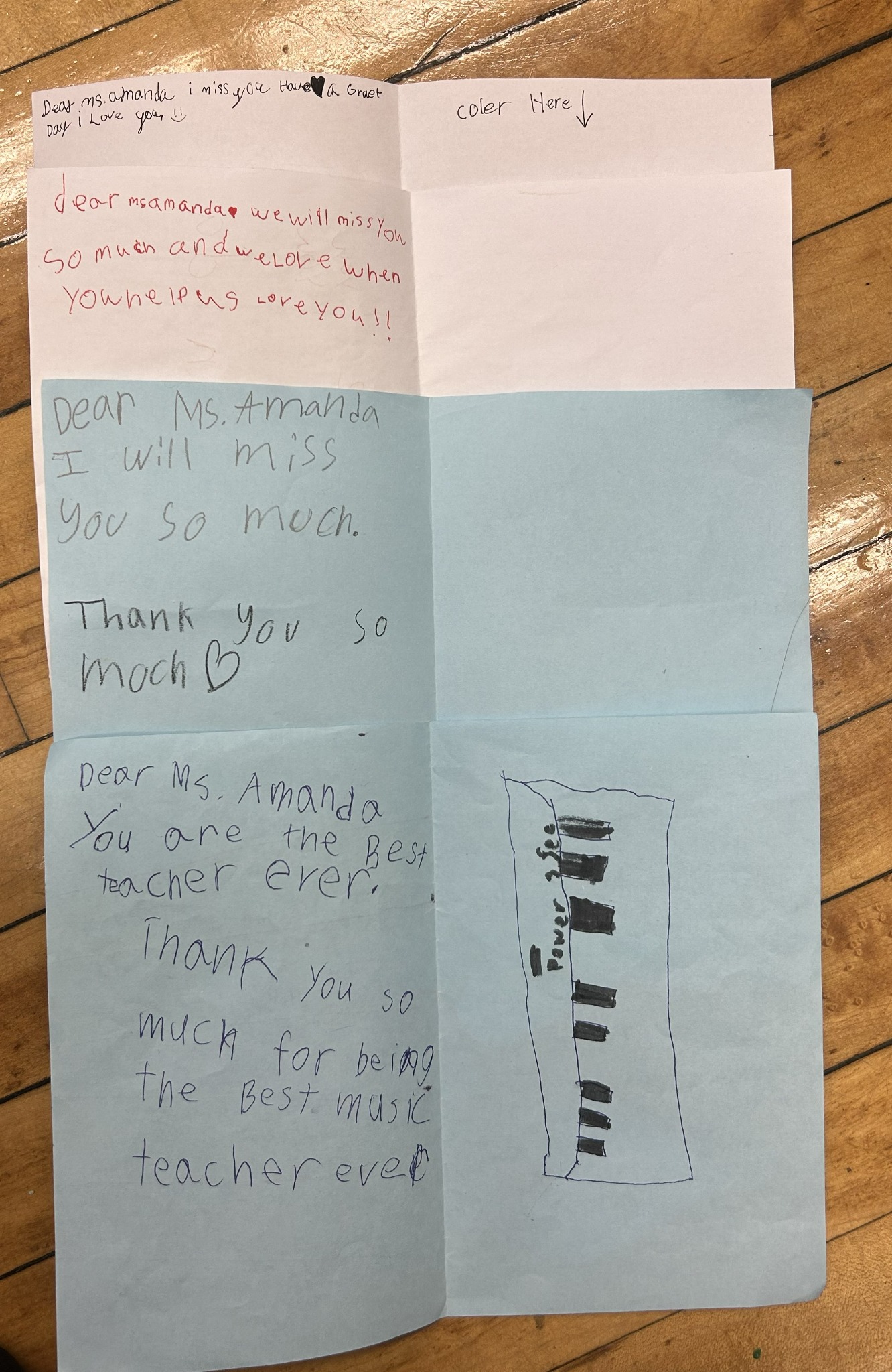 Somerville High School Somerville, MA Somerville Public Schools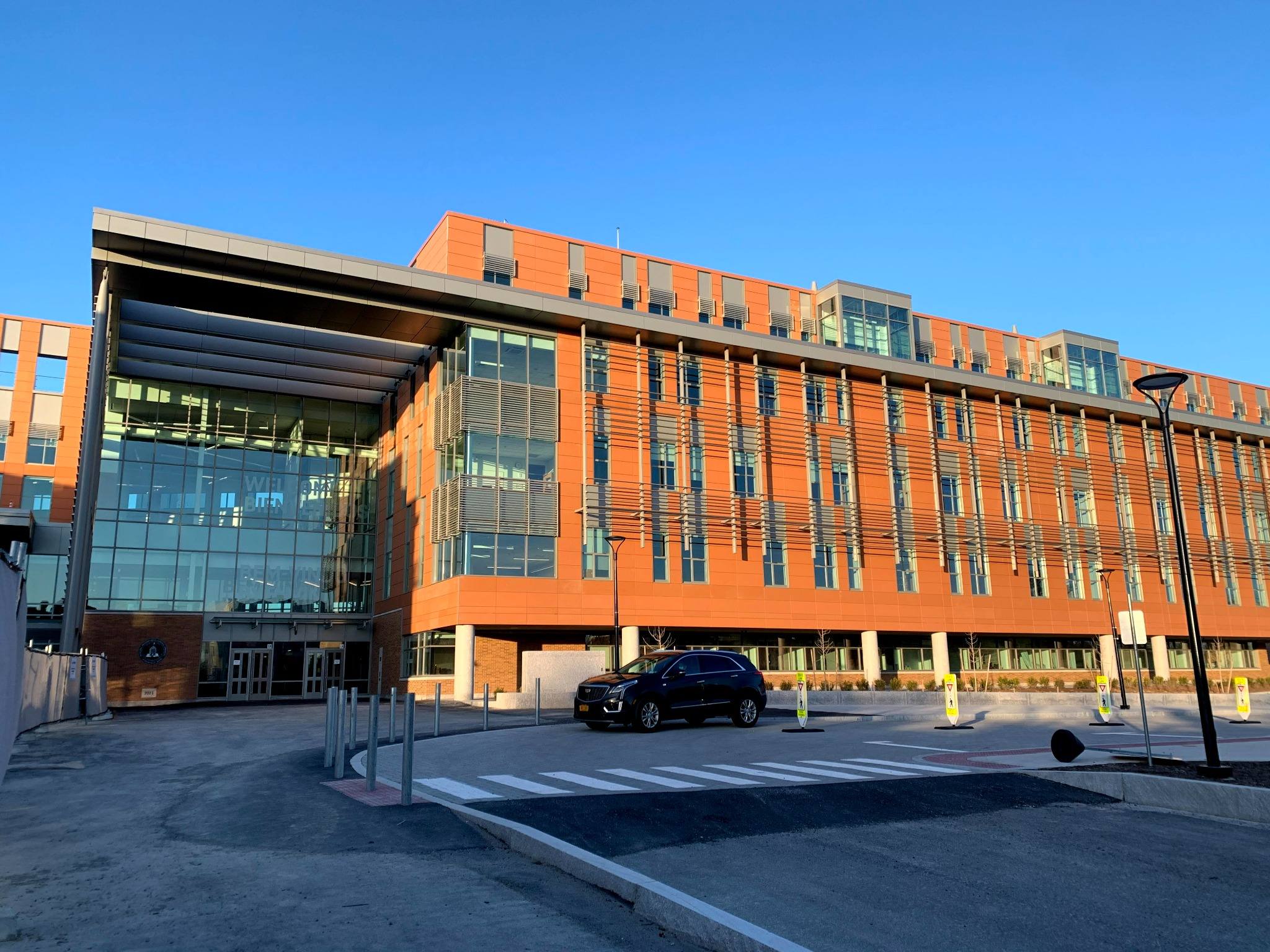 Overview
Somerville Public Schools runs an itinerant band program where the SHS band teachers also visit each middle school once a week. My Supervising Teacher typically teaches 4-5 classes of middle school beginning band a day and then migrates to the high school for full concert band ensemble in the afternoon. I've had the pleasure so far of learning, playing, and teaching many new instruments along with the students (including trombone, trumpet, flute and clarinet) as well as choosing repertoire, conducting and leading pieces, and arranging parts for percussion students! In addition, I've really gotten a feel for what teaching in another urban district looks like!
Our Classroom(s) as Itinerant Teachers